Help the Musicians and Culture Bearers of New Orleans
100% of our profit is donated to
"Be Wise. Sanitize!"
- Big Chief Monk Boudreaux
We've all been impacted by the effects of Covid19, but the Musicians and Culture Bearers of New Orleans took an especially harsh hit. Many of our iconic music clubs have been shuttered, without much hope for reopening. The incredibly talented guys and gals who make their living by bringing music and culture to the world have lost a major source of income, and often can't afford health insurance. The New Orleans Musicians' Clinic has offered affordable, comprehensive health care for musicians since 1998. 100% of the profits from the sale of our GO VIRAL hand sanitizer is donated to this amazing organization, so please do your part to help support the Nation's only Healthcare Clinic for Performers.
"sanitize!"
Sarah Quintana
"Buy this hand sanitizer - It's a great stocking stuffer and an easy way to show New Orleans Musicians how much you care about their health coverage. Plus it smells really good!"
Smell Good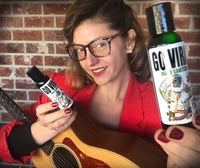 If you'd like more information you may go to www.neworleansmusiciansclinic.org
... But in the meantime, get yourself some groovin' Hand Sanitizer, in our Van Boogie "Cosmic Martini" signature scent. It will hoist your mood and decrease stress, while melting the faces off those nasty viruses!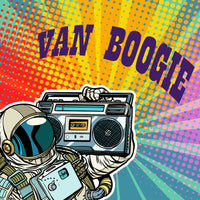 Blast off ....
We're just getting started, and have BIG plans ... but in the mean time, get your BOOGIE goin', and please sign-up for our newsletter.